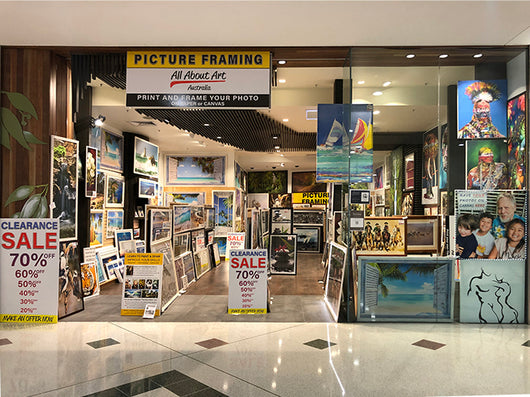 All products
Buy an Art, Choose a frame
SHOP NOW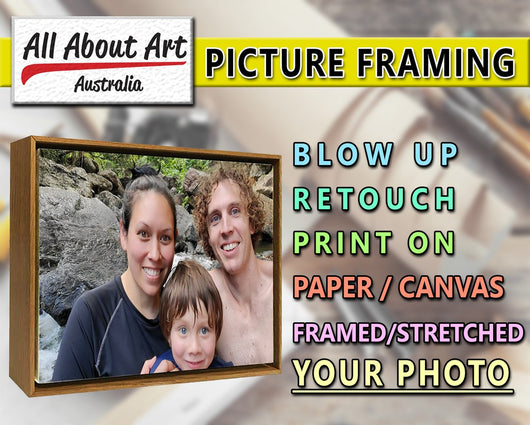 Custom Photo
Print your own photo on Canvas/Art-Paper
Upload yours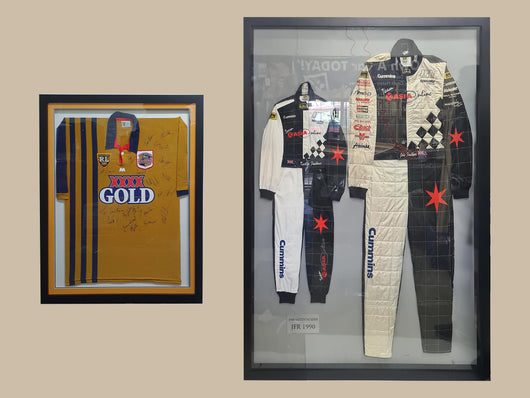 Memorabilia
Football jerseys, caps, war medals, swords, boxing gloves and shorts, cricket bats, etc.
More info
Watch the below video to find out how we can assist with your requirements
Introduction:
Have the art you love in your home. Whether it's an image
from our framed art collection you've fallen in love with or a more personal
memory of a restored and printed family photo. We're in the business of making
you smile with wall art to brighten your interiors, spark a wonderful memory or
becomes a talking point in your home.
Who We Are/About Us
We're a leading art framer in South East Queensland with
over 30 years' experience. Our craftsmen are highly skilled, there is no job
too challenging.
We have an extensive range of exclusive prints and limited
editions with the ability to source millions of images from around the world.
Visit our stores within Brisbane and Gold Coast areas or
shop online to browse our extensive range of artwork.
What We Do
We custom make everything.
Framed certificates, memorabilia, embroidery, jigsaws,
beaded work, carpets, photos, collages, jerseys, footballs, canvases, clothing,
personal items, medals, original artwork and anything else you could possibly
frame.
We also specialise in making your memories come alive with a
specialised team dedicated to Enlarging, Enhancing photo colors and Restoring
your old damaged photos and artwork back to new. Also, we can print your own
digital photo on canvas or paper with a frame of your choice. If you think of
it, we can probably do it.
How to Order Custom Prints
-Visit our website www.allaboutartaustralia.com.au
-Select Custom Photos tab on our website
-Select paper, canvas or wallpaper
-Select a size
-Select optional image enhancements
-Upload your photo/image
-Print only orders despatch 5-8 business days and Framed
orders despatch 7-15 business days.